If you know anything about me, and even if you don't, you may know that I love anything to do with pictures , paper ,creativity and Christmas. I especially love making Christmas ornaments that include any or all of these elements. These ornaments I am finally ready to share with my friends are especially wonderful to me. I love family history, photos of family and looking back at the way we were. Gosh! Makes you wonder where Katie got the whole love of history thing LOL
Back in the day—when I was a SAHM—about 15-21 years ago I discovered 'The Home Show" and Carol Duvall. Now you may be fan of Carol , you may not like her or you may not have even heard of her at all. But I need to give credit where credit is due and she demonstrated these years and years ago. I have taken her idea and with a few changes these ornaments have really become part of our family decorations over the years.
When I first started making them was in the days before good photo adhesives and when scrapbooking-as-we-know-it-today was just a dream. When I first started making these Carol suggested constructing them using super glue (!). Now that there are wonderful adhesives out thee especially made for photo's I suggest the red line tape—AKA Terrifically Tacky Tape. I have had to remake several of ours because the super-glue didn't hold. Another reason I would suggest the Tacky Tape is because the fumes of the super glue can "fog' the photo. A lot of my ornaments have these but because there are no duplicates (and this was waaaay before digital copies) and I have no idea where the negatives are. Another change I have made is to strengthen the hollow dome a bit by adding a bit of acid free paper (really thin like tissue paper) to the center of the geodesic dome. It just seems to make it a little more sturdy with not much weight. The only other thing I have done differently is add some bead tape with a bit of glue on the places where the edges of the photos meet (because my edges don't always match) and one panel with the year that ornament represents.
With those editorial comments I am adding the link to Carol's directions because hers are much more concise than mine would be and then will add a few pictures of the ones I have made.
http://www.hgtv.com/hgtv/shows_cds/episode/0,1806,HGTV_3822_13364,00.html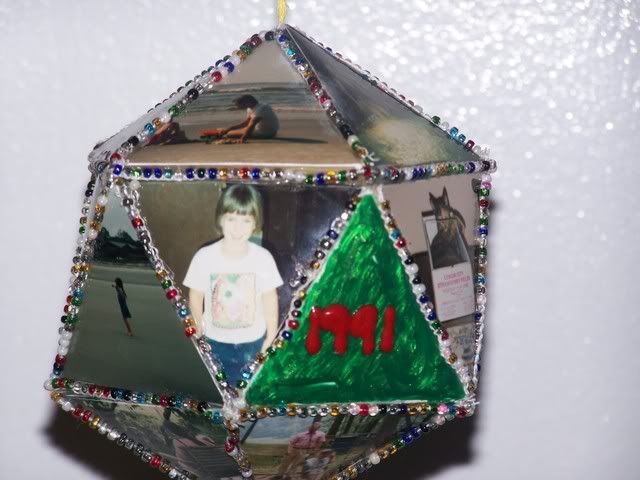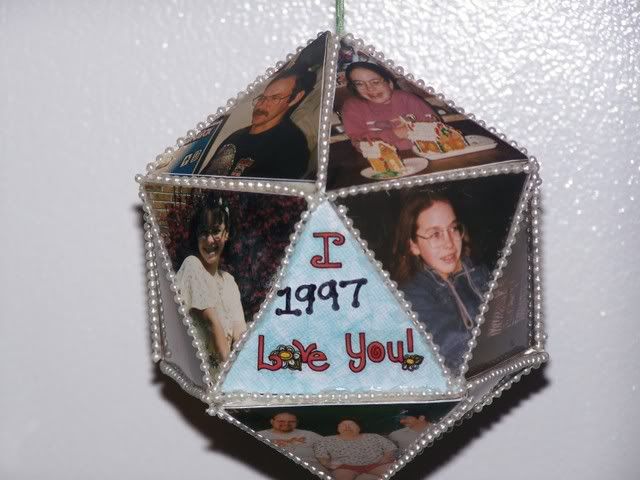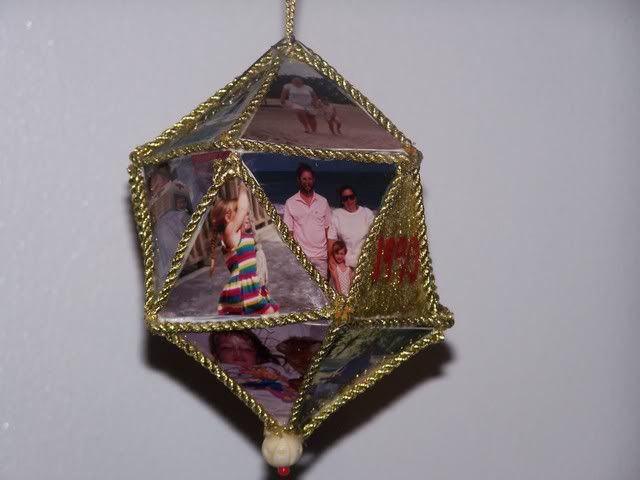 Let me know what you think-k??